Amazing result for New Zealand
When the "final whistle blew", Phoebe was placed 3rd overall and gained one of the 17 gold medals awarded. New Zealand's first international Informatics gold! Ena, Jasmine and Belle also performed creditably, placing 126, 141 and 143 respectively.
The girls competed in EGOI 2023, at AUT on Monday and Wednesday evenings, 7pm until midnight on July 17 and 19. New Zealand was one of 4 teams competing remotely, along with Tunisia, Ecuador and Bolivia. There were 52 countries represented with 189 competitors.
The scoreboard was visible to the leaders outside the contest room, and the proctors (Yan Li and Ivan Gaspardy) came out to check from time to time. Zalan Varga was deputy and gained some valuable insights for his role in Hungary in August.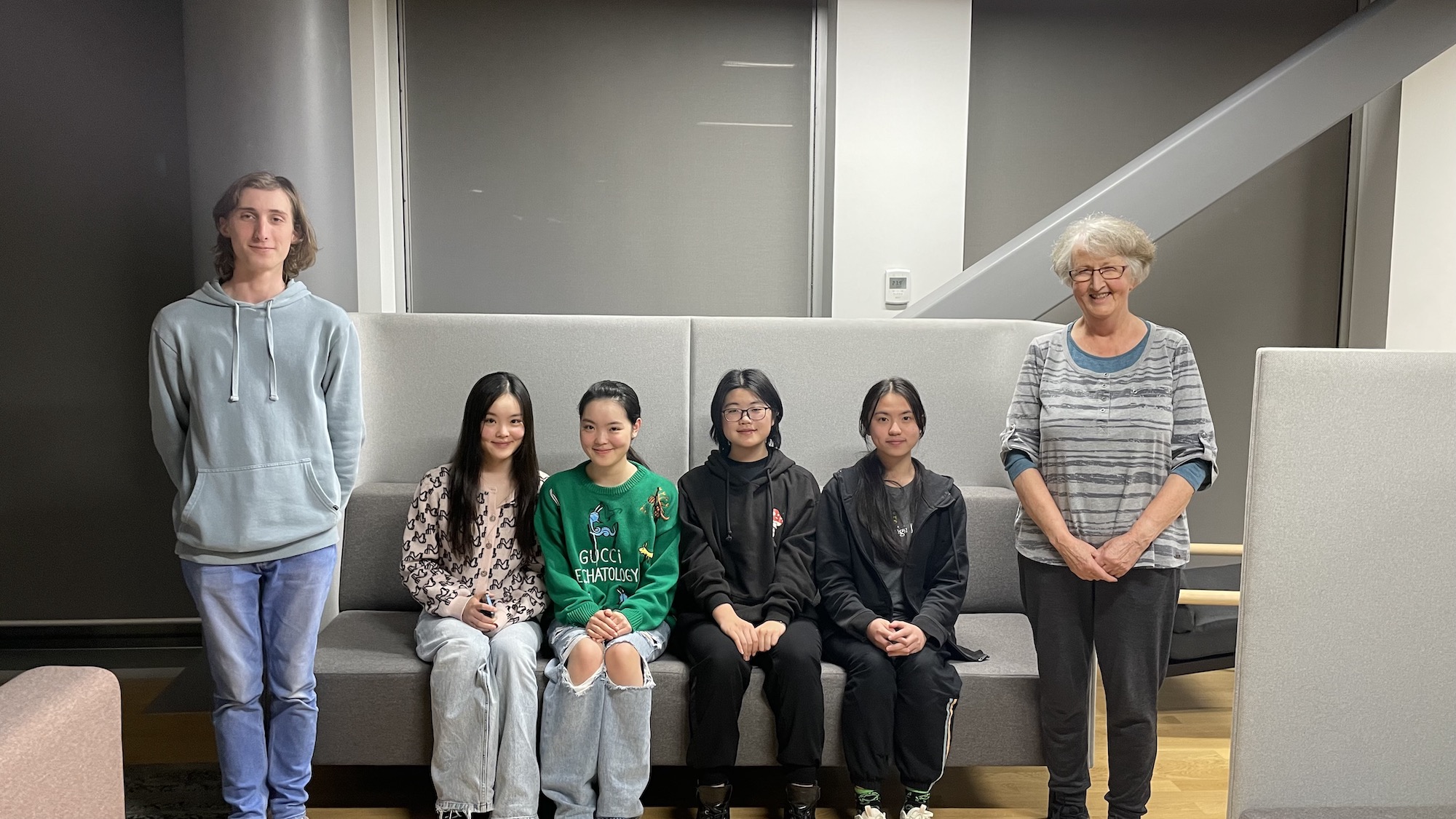 Left to Right: Zalan Varga (Deputy Leader), Belle Yin, Ena Yin, Jasmine Liu, Phoebe Zhang, Margot Phillipps (Leader)
Check out the gallery for more photos.